Enhancing career readiness
As a global leader in skills assessment, we help people around the world unlock their true potential to meet their ambitions.

With PeopleCert and LanguageCert, you can reskill or upskill with a world class combination of professional and language certifications.
What are employers looking for?
In today's market, employers are looking for candidates with diverse skillsets, yet graduates often have insufficient skills required for their job. A study titled "Language Barriers in Different Forms of International Assignments" was conducted in Germany in 2019 to explore how language barriers affect multinational corporations. It found that a language divide can lead to issues with behavioural matters, such as power alliances and trust development. It can also impact staff members' emotional state, leaving repercussions on their job performance. Having fluent language skills is crucial in today's job market.

This is where PeopleCert and LanguageCert can fill the need. We can prepare you, as the candidate, with a broader array of skill development.
Qualifying you for the world ahead
Together as the PeopleCert group, we have delivered over 5,000,000 exams to date in over 200 countries, leading millions of professionals to advance their careers through our combination of work-based and language-based qualifications.

LanguageCert tests your language abilities in real world situations and scenarios to better prepare you for the world ahead. Likewise, PeopleCert brings relevant work-based qualifications to hundreds of thousands of young professionals around the world every year.
A World Class Combination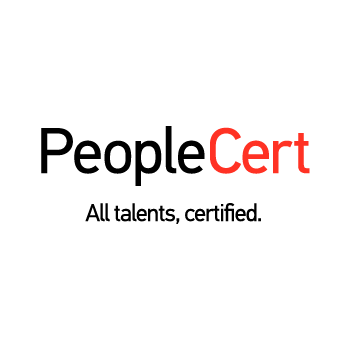 PeopleCert
Our portfolio is made up of market-leading Business & IT certifications that enable people, partners, and organisations to achieve success across a variety of industries.
LanguageCert
Our exams adhere to the most rigorous of quality and reliability standards and are mapped to the Common European Framework of Reference.
Key skills in demand by employers
According to NACE's* Job Outlook 2021 Spring Update employers responding to a poll have rated a variety of key skills in demand in today's workplace, outlined below. Employers have rated a variety of key skills in demand in today's workplace, outlined below. All PeopleCert and LanguageCert are significantly contributing to these skills acquisition! Feel free to learn more about PeopleCert and LanguageCert qualifications, and don't hesitate to contact us for further details!
➤
81% Ability to work in a team
➤
79% Problem solving skills

➤
76.1% Analytical/quantitative skills

➤
73.2% Communicative skills (verbal)

➤
72.7% Communicative skills (written)