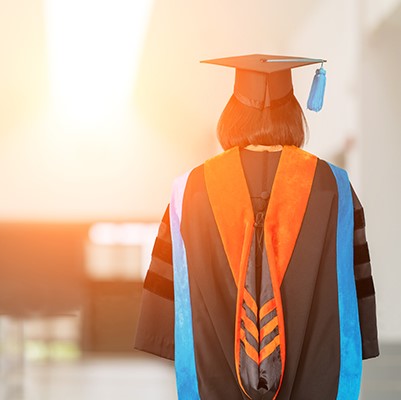 Mission
The LanguageCert Post Graduate Research Awards support and recognise the contribution of high-quality research in the field of English language assessment.

The Awards are open to PhD candidates and Master students.
The 2022 Awards
PhD Research Award Category
Two awards for the top two PhD Theses in English Language assessment
First Award: £ 4,000
Second Award: £ 2,000
MA Research Award Category
One award for the top Master Dissertation in English Language assessment
The 2022 awardees
PhD Research Award Category
First Award: £ 4,000
Alun Roger
University of Bedfordshire, supervised by Fumiyo Nakatsuhara
Dr Alun Roger has been teaching at universities in Japan since 2006. He is currently an Associate Professor in the Faculty of Foreign Studies at Nagoya Gakuin University. He teaches undergraduate courses in Applied Linguistics, Academic Writing, and British Culture as well as a postgraduate course in Second Language Acquisition. His research interests include psychometrics, quantitative methods, and language testing. Alun received his PhD from the Centre for Research in English Language Learning and Assessment, University of Bedfordshire in the UK.
"I think that having acknowledgement from an experienced group of researchers who have reviewed your work and given it a stamp of approval is invaluable. Going forward, I hope it serves as a mark of trust; that more researchers would be willing to collaborate with me!"

Examining the role of rater personality in L2 speaking tests

Alun impressed the committee with his explanatory sequential mixed-methods study of rater personality as a source of variance in the rating of candidates by interlocutors in one-to-one speaking tests in Japan. The study builds our understanding of spoken interaction in speaking tests and the role of rater personality in score outcomes.


PhD Research Award Category
Second Award: £ 2,000
Raffaella Bottini
Lancaster University, supervised by Vaclav Brezina and Dana Gablasova
Raffaella Bottini completed her doctoral research at the ESRC Centre for Corpus Approaches to Social Science (CASS), at the Department of Linguistics and English Language, Lancaster University where she is now Lecturer in Corpus Linguistics. Her main research interests are corpus linguistics, vocabulary, and language testing. Her doctoral research project focused on the application of corpus methods to the analysis of lexical complexity in L2 English speech to inform language assessment. Her expertise lies in the development of quantitative methods and automatic tools for learner corpus research. Statistical analysis and data visualization are a central area of her research which expands to the fields of register analysis, second language acquisition, and language teaching. She has co-authored a book chapter on statistics and data visualization for the Routledge Handbook of Scientific Communication and one on spoken learner corpora for the Routledge Handbook of Corpora in English language teaching and learning.

"I decided to apply for the LanguageCert PhD Research Award because it represents a unique opportunity to connect with the language testing community of practice, as well as to promote interdisciplinary research that links the fields of language testing and corpus linguistics."

Lexical complexity in L2 English speech: Evidence from the Trinity Lancaster Corpus

Raffaella explored lexical complexity in L2 spoken English, making effective use of a corpus of learner speech to identify features that differentiate between levels of performance. The thesis broadens our understanding of L2 users' vocabulary knowledge and has useful implications for language testing and teaching.



MA Research Award Category

First Award: £ 2,000
Radosveta Valkova
Lancaster University
Radosveta Valkova works as an Innovation Manager for the Business Development team in Global Assessments at the British Council. She is currently based in Madrid, Spain and has lived and worked in the US, Belgium, Malta, Italy and China. She is responsible for managing global test development projects and enhancing testing platform technical functionality to create high-quality, high-stakes and innovative tests through innovations in online language getting. She also oversees test trialing-including sampling methodology, test data statistical analyses and test validation techniques. Radosveta works across teams in the organization to ensure successful strategy planning, business development and program development. She is passionate about language testing, validation, and new technology. Radisveta has presented at multiple language assessment conferences such as LTRC, New Directions, AALA, LTF, and others. She holds an MA in Language Testing from Lancaster University, an MBA from Strayer University, a Trinity College DipTESOL and CertTESOL.
"I'll definitely add this recognition to my CV and professional achievements."


Remote Proctoring in Language Assessment: Exploring the Impact on Test Takers' Scores and Perceptions
Radosveta conducted a timely and well-designed investigation into the effects of remote proctoring on language test scores, focusing on the perceptions of test-takers in Mexico who experienced both remote proctored and test centre-based exams.




Selection Criteria
The dissertation/thesis does not need to be related to LanguageCert. The selection is only based on research and academic merit.
The selection criteria are (although not limited to) the following: research methodology, innovation, contribution to the field, feasibility of outcomes, use of references, research structure, research presentations, practicality of findings, etc.
The winners have been selected by a committee comprising both internal and external experts with long-standing experience and publications in the field of language assessment.
The deadline for applications was 31 October 2022; the LanguageCert panel have reviewed submissions and contacted the winners by email.

Stay tuned for the 2023 LanguageCert Post Graduate Research Awards by watching this dedicated space.
*Read the Terms & Conditions here.
**You may revoke this consent at any time by contacting dataprotection@peoplecert.org.
The withdrawal of consent does not affect the lawfulness of the processing prior to its withdrawal.
For questions about the application process or the LanguageCert Post Graduate Research Awards, please contact lcresearchawards@peoplecert.org.
Responses to general questions are posted on the LanguageCert Research Page and can be found here.