Online exams with remote, live invigilation for your students!
Combining a flexible approach with fast results and certificates, LanguageCert is situated at the forefront of technology. Our market-leading online exam service, LanguageCert Online exams with remote, live invigilation, utilises innovative new solutions to bring internationally recognised, Ofqual-regulated English language exams directly to candidates, enabling them to get certified wherever and whenever they wish.

LanguageCert Online exams are available for levels A2 to C2 and are now open to candidates of all ages, allowing them to take their exams in a secure online environment and from the comfort and safety of their own home. A real person will be online to monitor them and make sure exam conditions are in place. Candidates under the age of 16 require guardian consent when booking their exam.

We have recently increased the capacity for LanguageCert Online exams, our market-leading online exam service, to accommodate candidates of all ages who wish to take their internationally recognised, Ofqual-regulated English language exams without having to visit a test centre.
What is the LanguageCert Online exams service all about?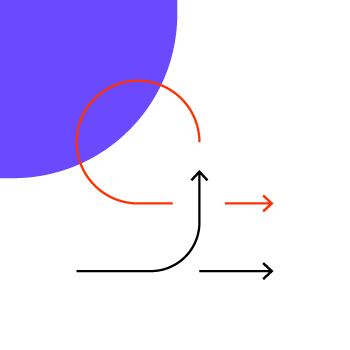 Quality & Convenience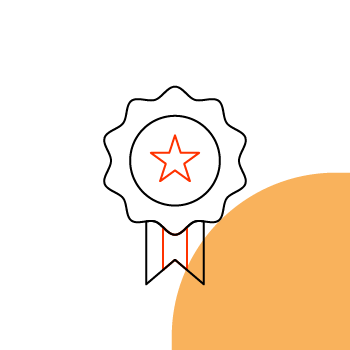 Security & Reliability
Award winning technology
LanguageCert Online exams with remote, live invigilation allow your students to take their LanguageCert exams online securely anytime at their preferred location.

Our service is powered by our parent company, PeopleCert, the global leader in assessment and certification, that is delivering millions of exams online and in paper-based format in over 200 countries, through its state-of-the-art technology.
How does it work?
All you need to do is simply order exam vouchers and send them to your students!
Order exam vouchers from PASSPORT, our exam management system at wholesale price
Manage your exam vouchers through PASSPORT and
send them to your students to book and take their exams online
monitor your students' voucher redemption activity
access your students' results
Friendly exam experience for candidates
Candidates can take their exam online 24/7/365 at the time of their preference
All they need is a room without distractions, a computer, a webcam and internet connection
A trained invigilator will be online to guide and monitor candidates through the process, while ensuring strict conditions are in place
Students take the same exam and get the same certificate with the same recognition as through exams taken at Test Centres
How to benefit from LanguageCert Online exams
The online invigilation* solution enables you to:
tailor it to your needs: replace or complement your onsite exams
complement your distance learning offering with an online certification solution and grow your business
offer exams even for a single candidate, anytime
benefit from minimum administration costs

*Online invigilation is conducted in English and online invigilators are provided by LanguageCert
Offer exam re-sits with Take2
Provide candidates taking Online exams with remote, live invigilation with the option to purchase Take2, a straightforward and affordable solution to re-sit their language exams and future-proof against potential set-backs.Take2 service promotes customer satisfaction. The approach is flexible, allowing Test Centres and Online Examination Partners to add the service when booking an exam or ordering vouchers for all candidates in a given class, or on a 'per-candidate' basis ahead of their LanguageCert exam at an approved Test Centre.
Take2 must be purchased up to 15 minutes before the exam start time.
Order your students' vouchers!
LanguageCert Approved Test Centres
LanguageCert Examinations Authorised Resellers
Language Schools and agents
Reviews
Lee Hawkes
St Edmund's College, UK
"We were able for the time to offer totally on-demand written exams, and this compliments our other assessment options perfectly. Furthermore, being a level test, we can prepare our students for the specific level they are at or need to take, be it A1 of C2. The fact that LanguageCert's reading, writing and listening test is an Ofqual-approved certificate in its own right is the icing on the cake!"
Lee Hawkes
St Edmund's College, UK
Reviews
Barbara Santuz
Agent, Italy
"We recommend LanguageCert International ESOL qualifications for numerous reasons! Schools can book on demand exams with only 10 days' notice, on dates that work for them and their students. Apart from the easy registration procedure, we particularly love that students receive their results in just 10 days. All that makes the broadly recognised exams an ideal offerings!"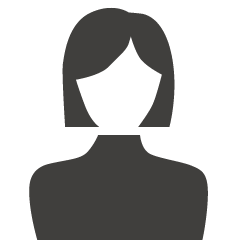 Barbara Santuz
Agent, Italy
Reviews
Martin Corr
Ardmore Language Schools, UK
"We're very happy to be working with LanguageCert. Because LanguageCert train our staff to facilitate the exams, it means we can run them in any of our venues worldwide. It also means they can offer competitive prices and on-demand dates as they don't have to send examiners around the world."
Martin Corr
Ardmore Language Schools, UK
Reviews
Keith Burgess
Director of Studies, Canterbury College, New Zealand
"I would like to thank LanguageCert (PeopleCert) for being so accommodating to occasional short-notice bookings. We are already seeing that students are seeing LanguageCert as a user-friendly test format. My own view of that is that other exam providers are testing whether students are absolutely ready for higher level study, whereas LanguageCert is recognising achievement and potential."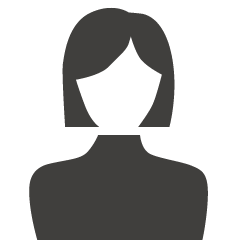 Keith Burgess
Director of Studies, Canterbury College, New Zealand